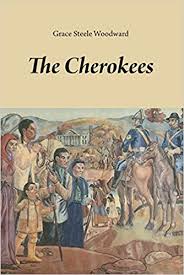 Medicine Man Crafts
The Cherokees
Regular price
$24.95
$0.00
by Grace Steele Woodward  Paperback Vol.65. The Civilization of the American Indian Series
Of the Five Civilized Tribes of Indians the Cherokees were early recognized as the greatest and the most civilized. Indeed, between 1540 and 1906 they reached a higher peak of civilization than any other North American Indian tribe. They invented a syllabary and developed an intricate government, including a system of courts of law. They published their own newspaper in both Cherokee and English and became noted as orators and statesmen.
At the beginning the Cherokees' conquest of civilization was agonizingly slow and uncertain. Warlords of the southern Appalachian Highlands, they were loath to expend their energies elsewhere. In the words of a British officer, "They are like the Devil's pigg, they will neither lead nor drive."
But, led or driven, the warlike and willful Cherokees, lingering in the Stone Age by choice at the turn of the eighteenth century, were forced by circumstances to transfer their concentration on war to problems posed by the white man. To cope with these unwelcome problems, they had to turn from the conquests of war to the conquest of civilization.
---
Share this Product
---
More from this collection